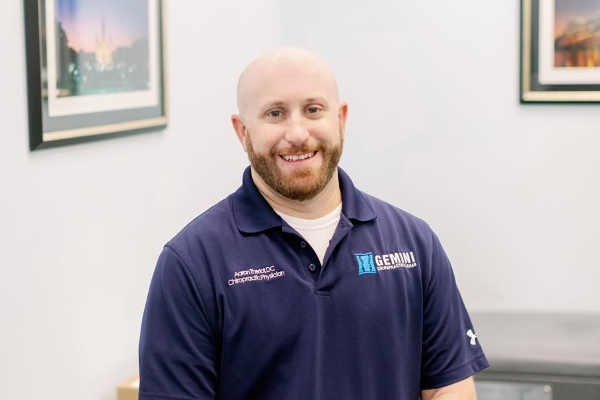 Dr. Aaron Theriot and Dr. Paul Theriot are twins that were born and raised in the New Orleans area. Both Aaron and Paul attended Brother Martin High School where they wrestled on the State Champion wrestling team. It was through their high school athletic career that they were initially exposed to the chiropractic profession. As a result, both Dr. Aaron and Dr. Paul were inspired to pursue a career in chiropractic, and to help people of all walks of life, to live their lives free of pain.
Louisiana Chiropractic Licensure (License #1510) – May 2009 to present
Dry Needling Certification – Chiropractic Association of Louisiana – 2021
Certification in Collision Biomechanics, Diagnostics, and Treatment – 2016
Whiplash Biomechanics & Injury Traumatology, Advanced Certification – Spine Research Institute of San Diego – 2012
Board Certified in Physiotherapy – National Board of Chiropractic Examiners – 2008
Experienced in trial testimony and depositions
Let Dr. Aaron Theriot know you found them on New Orleans Chiropractors online directory!
Address:
1841 Rousseau Street, New Orleans, LA 70130, United States